https://www.yahoo.com/movies/12-years-a-slave-to-be-taught-in-american-high-97827166237.html
In this post, I would like to start off by saying that the two stories which follow are in no way typical of the character and attitudes of the majority of Freestone county residents of today. Like most communities there are incidents that happen that are out of character and that we as individuals and a community as a whole would just like to forget ever happened...but in real life that wish does not always come true because there is always someone willing to air out someone elses' "Dirty Linens"....just for the sake of being able to do so or to try to embarrass someone they don't like. So a lot of times in these cases it is best to beat them to the punch by simply acknowledging that "Yes", this did happen..."No", we are not proud of what happened....and "Yes" we will be working hard to see that nothing like this ever occurs again, especially in our community and neighborhoods. Then and , only then, can the healing process begin and hopefully final closure materialize on the matter.
Having said that, I also wish to say that the people, whose family lineages will be discussed in this post are not the perpetrators of the heinous acts that occurred in these stories. All are just unfortunate to be related in some way to those who did carry out the crimes against humanity. Sometimes innocent family members have to live with the bad legacies thrust upon them by unfeeling family members , who do not have foresight as to how their families will suffer if they carry out such notorious deeds. They don't really care that the bad legacy they are sowing will follow not only them....but most who are related to them, right to their graves. Such is the case of many of the individuals connected with the stories below.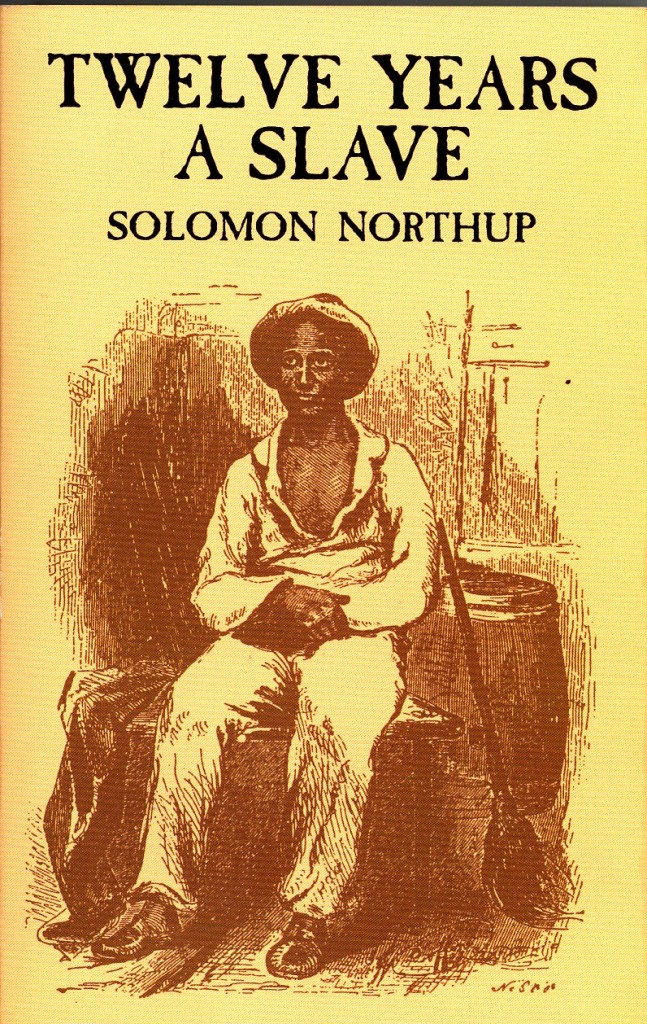 First up is the account of
Solomon Northup
,born a free man in New York (1841), and was living in Upstate New York.....was captured, kidnapped and sold into slavery in the South . There he eventually was sold to the notorious Plantation and
Slave owner
, Edwin Epps, in
Avoyelles Parish, Louisiana
, who beat his slaves mercilessly, even if they were impregnated with his own child. Digging a Hole to place the slaves' stomach in, while she lay face down on the ground.
Solomon was Edwin Epps slave for 12 long years and witnessed many atrocities carried out by his master...sometimes being the object of his masters' wrath himself. Solomon taught himself to read and write and eventually, with outside help, was able to once again secure and enjoy his freedom. After he became free for the second time, he wrote an autobiography to aid the cause for getting rid of Slavery forever.
http://en.wikipedia.org/wiki/Underground_Railroad
http://en.wikipedia.org/wiki/Abolitionism
That narrative was titled "
12 Years a slave
". This book has been designated as a historical book on Southern History.
Interesting Notes:
So-o-o-o, you may ask...what does this have to do with Freestone County history...if it all happened in Louisiana? Well history has many twists and turns and it just happens that there is a name on this signature quilt which connects with this particular story. A
Mrs W.B. (Bill) Fogleman
had her name embroidered on Lone Star Braggin' signature quilt three times in three different blocks.
Quilt Row 1 Block II
Quilt Row 1 Block V
Quilt Row 4 Block XVIII
Her husband's family legacy is revealed in both volumes of History of Freestone County, Texas, G. H. Fogleman ,story # 320, volume I, pages 364-65 by Eurline V. Stripling and volume II, story #266, page 238 , by Jerry Davis Fogleman .
************************
History of Freestone County, Volume I, by Eurline V. Stripling, Story # 320. page 364-65
" The G. H. Fogleman family came to Fairfield from Avoyelles Parrish Louisiana. The family was accompanied by a number of relatives, and traveled in covered wagons, reaching Freestone County in 1872... In 1895 the family moved... to Lanely.
The Foglemans found pioneer life in Texas after the Civil War years to be very hard. This fact was especially so for
Mary Fogleman
who grew up on a plantation in Avoyelles Parrish, Louisiana. Mary was the youngest daughter of
Edwin Epps
. The Epps family life is told in the book
"Twelve Years a Slave", which was narrated by Solomon Northup.
Solomon was one of the Epps slaves, and the story is very similar to the popular book "Roots". The book has been designated as a historical book on southern history.
The family lived near Lanely for ten years and then moved to Teague. "
Note:
Mary Ella Epps was the youngest daughter of , plantation owner, Edwin Epps. She and her siblings , her mother and other slaves were forced to watch Mr. Epps beat any and all slaves , according to Mr. Northup's autobiographical narrative. The psychological effects upon these children and especially, Mary, one of the youngest, probably had far reaching and more devastating effects, than one can ever come to imagine. All her days she could probably , just close her eyes and visualize the bloody bodies,the horrific pain and suffering caused by these beatings at the hands of her father ....over and over again....and again. No child should have to deal with such a nightmarish situation ever. It is a very difficult situation for even most adults to endure. This was not a happy Legacy to begin life with or have to carry around as a burden for the rest of ones days... till the day one dies.
*****************************
To this couple was born four sons and four daughters:
William (Bill) Fogleman (deceased as of 1978) married Etta Felicia Emmons...
.
(Mrs.W.B. Fogleman on Lone Star Braggin" signature quilt.)
George E. Fogleman
Jim Fogleman
Earnest Fogleman
Fleshia Fogleman - Thomas
Alice Fogleman - West
Stella Fogleman - Vaughan
Octevia (Tavie) Fogleman - McCarter
***************************
History of Freestone County, Volume II, story # 266, page 238, Fogleman, William Booker, Sr. by Jerry Davis Fogleman
"William Booker Fogleman, Sr.
was born in Chenyville, Avoyelles Parish, Louisiana, August 20, 1872. He was the son of
George H. and Mary Ella Epps - Fogleman
. W. B.'s father, was born October 27, 1842 and married Mary Ella Epps in Avoylles Parish, Louisiana, November 18, 1869.
While he was still an infant, William Booker's parents and other family members left Louisiana by wagon train and moved to Texas (see G. H. Fogleman, Volume I). He grew up in Freestone County and married Etta Felicia Emmons, August 12, 1894.
Etta Felicia Emmons was born in Freestone County, Texas, August 27, 1875. Her parents were William Madison and Molly Thompson Emmons.
While farming, he learned carpentry and later developed skills that helped him to become known as one of the finest finish carpenters in Central Texas. After the 1900 and 1915 Galveston hurricanes, he helped rebuild that city. He built many fine homes and buildings in and around Teague, (Texas).
.....both he and Etta loved gardening, and had one of the finest gardens in Teague. She loved to cook for her family. Oh, how she could cook! She became a legend in her own time..."
The children of William Booker Fogleman and Etta Felicia Emmons were:
Ethel May Fogleman b. January 20, 1896
Mary Jewell Fogleman b. June 23, 1897
Bonnie Bernice Fogleman ( a twin) b. July 28, 1900
William Booker Fogleman,Jr. ( a twin) b. July 28, 1900 d. Nov 4, 1957
Ellis Fogleman b. Sept. 13, 1903 d. August 21, 1921
Raymon Clifford Fogleman b. October 15, 1905
Elsie Evelyn Fogleman b. November 10, 1913
******************************************************
Dark Side of Freestone County....Story # Two
History of Freestone County, Volume II, story # 001, page 125,

Alderman, David William and LeNere Sims

- by Annie Lin Alderman - Risinger
Quilt Row 3 / Block XII Lone Star Braggin' Rights signature quilt
Our second story begins in June 1922, when a young white woman is brutally beaten and raped the day before she graduates from High School. Her name is Eula Ausley and she lives near Kirvin, Texas with her grandfather, John King.
Three Black workmen are accused of the heinous crime, but circumstantial evidence hints that at least two of them were completely innocent...but maybe the third was possibly working in connection with a family of whites ,who were feuding with the King family, to commit this heinous crime. That white family having paid him a small sum of money to assist them to get their hands on the young lady.
A lynch mob was formed of locals and outsiders, who burned the three men alive while they were roped and tied to an old plow in downtown, Kirvin.
There are two names listed on Lone Star Braggin' Rights signature / story quilt that are directly connected to this story. They are:


Mrs. J.T. (John Thomas King)

Hallie Green

and her son (

"Happy"

) or

J.T. King, Jr.

They are listed on Lone Star Braggin' Rights signature / story quilt at

Quilt Row 5 Block XXV

.
Note: These two individuals had nothing to do with the atrocities, but because they were related to major players in this story, it has, regrettably, become a part of their own historical legacy and that of their descendants.
***********************
One Freestone county citizen's daughter saw fit to record as a part of her dads' family historical account in
History of Freestone County, volume II, story # 001, page 125, Alderman, David William and LeNere Sims by Annie Lin Alderman-Risinger
, a notation on this man's reaction to the events of that particular time and what he and others did to assist frightened Blacks who lived in the Kirvin,Tx area.....It reads as follows:
"...during their residence in Kirvin, a terrible event took place___a rape and murder of a young girl by some local workmen. As the girl was white and the workmen were Black, retribution was swift and ugly. Not only were the guilty killed by lynch mob, but other innocent Black people suffered the same treatment and all of them feared for their lives. They fled to the woods and underbrush hiding in trees and culverts. Dave (Alderman) and John T. (King) went into the countryside, at night, identifying themselves as friends and coaxing the runaways back to their homes with assurance of their safety. It was a brave and loving act."
" ...(Dave) ...was not a very demonstrative man, but he was fiercely protective of those close to him. He was loved and respected by all with whom he had any dealings__from field hand to business associates..."
Note:
The Dave Alderman family is featured at
QR 5 / Block XXV, Lone Star Braggin' Rights signature/ story quilt.
Row 5/ Block XXV


* ( corner names )
******************
Mrs. J. W. Sanafer ?
Martha Woods
Mrs. J. E. Woods
J. E. Woods
Miss Clara Headlee
Miss Alta Headlee
Nita Beth Hayes
Mrs. R. E. Hayes
Miss Ellen Victory
D. E. Cochran
Mrs. D. E. Cochran
Lucian Gordon
Mrs J. B. Gordon
Dr. J. B. Gordon
***********************
A book was written about this Incident by Monte Akers, a lawyer, who lived in Freestone County for nine years and served on its Historical Commission.
The following is a review of Akers' book from the Barnes and Noble website which states:
*********************************
"What happened in Kirven, Texas, in May 1922, has been forgotten by the outside world. It was a co-worker's whispered words, "Kirven is where they burned the [Negroes]," that set Monte Akers to work at discovering the true story behind a young white woman's brutal murder and the burning alive of three black men who were almost certainly innocent of it. This was followed by a month-long reign of terror as white men killed blacks while local authorities concealed the real identity of the white probable murderers and allowed them to go free. Writing nonfiction with the skill of a novelist, Akers paints a vivid portrait of a community desolated by race hatred and its own refusal to face hard truths. He sets this tragedy within the story of a region prospering from an oil boom but plagued by lawlessness, and traces the lynching's repercussions down the decades to the present day.




What can the uncovering of yet another travesty do to improve race relations in light of the recent lynching in Jasper, Texas? In the opinion of Akers, " This story is now complete, but its messages can never be. The insanity of racial hatred, or hatred of any kind, the necessity of equal protection and due process of law, the danger of mob mentality, and the unforeseen consequences of deception and cover-up all hang from this tale like fruit ripe for the picking."
http://www.goodreads.com/book
/show/2602361-flames-after-midnight
******************************************************************************
Conclusion:
We all have a dark side.
FORGIVENESS can be a great aide in assisting us to create a more tolerant, loving atmosphere among our Freestone county citizens. The Universal Soveriegn, Jehovah calls for us to forgive each other, in his word the bible. This is one of the things he requires of us to do to fellow human beings, before he will forgive us for the bad that we have done against him, as our Universal sovereign ruler. (
Matthew 6:14;
Mark 11:25;
1 John 4:11
)
We must constantly work to make distrust, fear, hatred and unkindness disappear from the midst of our hearts , minds ,and our communities...so we can all live in peace and harmony, now and in the future.
**************************************************
Enjoy!!!
Sherry Ann